If there's one profession that has, since the advent of cinema itself, sparked the imagination of the world's filmmakers it's the police officer. Whether it's the everyman cop (i.e. John McClane), the loose cannon (Harry Callahan), or one man armies (Marion 'Cobra' Cobretti), these heroic and valiant law enforcers have always made excellent characters to root for.
However the recent release of the crime-drama Triple 9 reminds us that not all movie cops are on the level. In the film, directed by John Hillcoat, a group of corrupt police plan to distract from their massive heist by killing a fellow officer of the law. Not exactly the law-abiding behavior we want in our heroes, nor is it the worst crimes we've seen cops commit on film..
Throughout the years, we've seen cops depicted as murderers, thieves, racists, and just plain indifferent to upholding the law. And while any corrupt lawman is deplorable, it takes a certain level of venality to be considered among the worst of the worst. Comedy, drama, period, contemporary, or even superhero; no genre is safe from bad cops. So see which characters betrayed the badge so much, they earn the title of most corrupt cops on film.
10. Flass – Batman Begins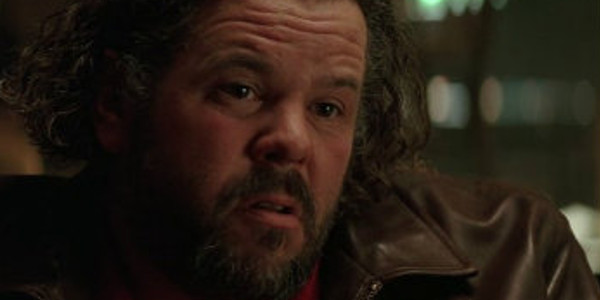 The Bad Cop:
Flass (Mark Boone Junior) is one of the many corrupt lawmen operating in Gotham. The city has fallen on hard times and is more or less run by the criminals. Flass aligns himself with the city's biggest gangster, Carmine Falcone, and works as a hired thug. The fact that such a cowardly and pathetic man such as Flass is openly involved in illegal activities highlights that those who live outside of the law in Gotham have nothing to fear. And proof that it needs a hero like the Batman.

Most Corrupt Act:
Flass is not one to get his hands too dirty. He mostly uses his position in law enforcement for financial gain. He takes bribes, shakes down business owners, and steals from falafel vendors. His dealings with Falcone are a bit more nefarious. He helps with large shipment of drugs being brought into the city and when Falcone makes plans to kill Assistant District Attorney Rachel Dawes (Katie Holmes), Flass doesn't raise much objection.

Is Justice Served?
Flass' partnership with Falcone puts him on Batman's radar and he soon finds himself dangling over the streets of Gotham, being questioned by the gravelly-voiced vigilante. It's likely the fastest interrogation in history as Flass gives everything up immediately. Seeing as he's not seen in any of the subsequent sequels, it's safe to assume Flass was scared out of town.
9. Captain McCluskey- The Godfather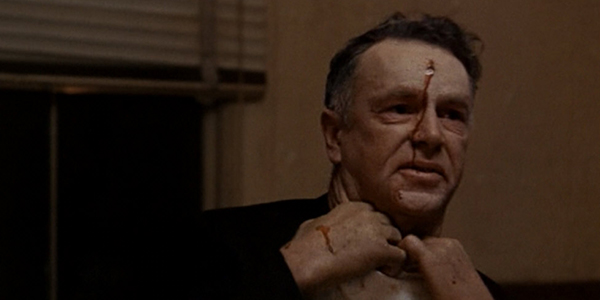 The Bad Cop:
Captain McCluskey (Sterling Hayden) is an Irish American police captain and the quintessential crooked cop. Without any trace of regret or shame, he sells his badge to the highest bidder. In this case, he serves as muscle for mobster Virgil Sollozzo (Al Lettieri) while he wages war with the Corleone family.

Most Corrupt Act:
McCluskey seems keen to stay out of the real action but isn't afraid to rough up anyone who gets in his way. After a failed assassination attempt on Vito Corleone (Marlon Brando), McCluskey rounds up all the men guarding the mafioso, leaving him defenseless. When Michael Corleone (Al Pacino) comes to protect his father and accuses the captain of being in Sollozzo's pocket, McCluskey breaks his jaw.

Is Justice Served?
When
Sollozzo and Michael arrange a meeting to discuss a truce, McCluskey tags along as protection for Sollozzo. This time, he's much more cordial with Michael, even apologizing for his earlier assault. But Michael isn't in a forgiving mood. After killing Sollozzo, Michael puts a bullet in McCluskey's throat and another in his forehead before he can even enjoy his veal.
8. The Lieutenant – Bad Lieutenant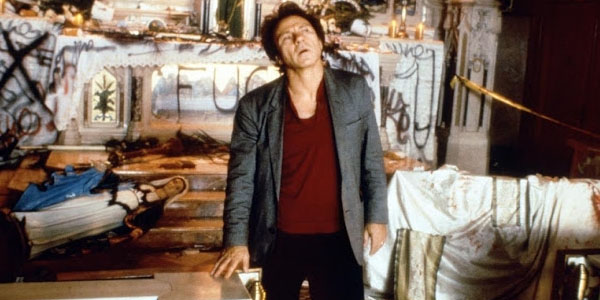 The Bad Cop:
With a title like this, they really weren't leaving us to assume anything, and the titular lieutenant (Harvey Keitel) is indeed a bad man. The film follows the nameless cop who is sinking deeper and deeper into gambling debts, drug abuse, and fits of crazed rage. He also finds himself obsessed with a case involving a nun who was raped.

Most Corrupt Act:
Aside from constant drug and alcohol abuse, the lieutenant uses his badge to pretty much get whatever he wants. He steals drug evidence and sells it to dealers, he ignores crimes that don't interest him, and, in one disturbing scene, he sexually assaults two young girls during a traffic stop.

Is Justice Served?
After speaking to the assaulted nun and finding that she forgives her attackers, the lieutenant has a breakdown and asks for forgiveness for his sins. He tracks down the rapists, but instead of murdering them, he gives them his gambling money, puts them on a bus and sends them away. Whether that is a good deed or just a confused one, it does little to help the lieutenant's situation. Moments later a car pulls up beside him and he is shot. It's unclear who the shooter was, but it's not hard to image the lieutenant had a lot of enemies.
7. Frank Butterman – Hot Fuzz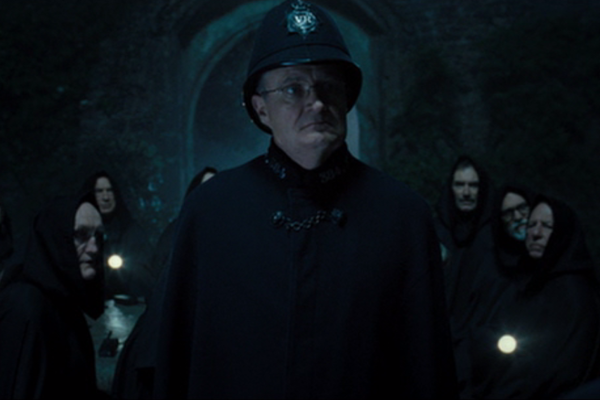 The Bad Cop:
Chief Inspector Frank Butterman (Jim Broadbent) is the head of the police department in the small country village of Sandford, where Metropolitan police officer Nicholas Angel (Simon Pegg) is assigned. Initially, Butterman seems like a very kind and welcoming, albeit flaky, lawman. But Angel soon discovers Sadnford is over run with corruption and the Chief Inspector is right at the top of it.

Most Corrupt Act:
Angel uncovers a conspiracy underway by Butterman and the rest of Sandford's elite citizens to smooth the rough edges of their beloved village through any means necessary. Those means are generally murder. Meddling outsiders, incompetent journalists, bad theater actors—Butterman and the other did away with anyone who made Sandford appear less than perfect. When his plot is uncovered, Butterman drops the kindly act and turns into a madman, even going so far as to take his hapless son Danny (Nick Frost) hostage.

Is Justice Served?
Angel, Danny and the rest of Sandford's police department revolt against Butterman. The quiet village is turned into something out of a Michael Bay film with shootouts, explosions and car chases. Finally when Butterman attempts to make one last run for it, he's taken down in the most obvious way—by a runaway swan.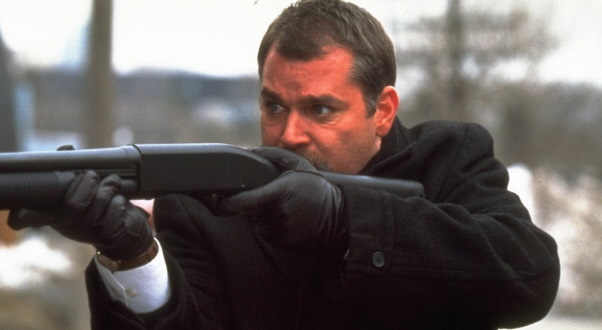 The Bad Cop:
Henry Oak (Ray Liotta) is a dedicated lawman with an extremely short fuse. A man with a history of police brutality, Oak is even less pleasant as he investigates his latest murder, which is that of his friend and fellow cop. From the outset, Oak tells his new partner, Nick Tellis (Jason Patric), that he'll break any rules to find the murderer, and it's not hard to believe him.

Most Corrupt Act:
When we first meet Oak, he beats a handcuffed suspect with a billiards ball and that's just an introduction to what he's capable of. As the investigation goes on, it becomes clear that Oak is more involved with his friend's death than he let's on. He finally tracks down two suspects and mercilessly beats a confession out of them. Once they've given him what he needs he plans to execute them in cold blood.

Is Justice Served?
The movie makes it difficult to decide what justice is in this situation. Tellis shoots Oak before he can kill the suspects, but then the truth comes out; Oak's friend was a drug addict who killed himself, and was also married to Oak's adopted daughter. Oak was looking for someone to pin the murders on because a suicide would mean Oak's daughter would get no financial compensation for her husband's death. Corruption for noble reasons, but massive corruption nonetheless.
5. Charlie Rakes – Lawless

The Bad Cop:
Charlie Rakes (Guy Pearce) is a slimy, creepy "Special Deputy" from Chicago during the Prohibition era. He comes down to Virginia to join local authorities in shaking down a trio of local bootlegger brothers, the Bondurants (Shia LaBoeuf, Tom Hardy and Jason Clarke). As soon as he appears onscreen with his snake-like appearance and nonexistent eyebrows, Rakes is a character to despise. And it quickly becomes clear, he's much worse than he looks.

Most Corrupt Act:
Rakes is willing to go to great and violent lengths to get his share of money from the moonshiners. He viciously beats the youngest Bondurant, sets some goons to kill another, and generally tortures anyone associated with the brothers. His most vile act is murdering the Bondurant's young, crippled friend for the sole fact that he felt insulted.

Is Justice Served?
Murdering the crippled boy proves to be the last straw and Rakes soon discovers they don't take kindly to outsiders in those parts. Not only do the Bondurants come looking for blood but the rest of the town as well. Even the local corrupt lawmen turn on Rakes. Before he can hightail it back to Chicago, the Bondurants deliver him some very unpleasant comeuppance.
4. Dudley Smith – L.A. Confidential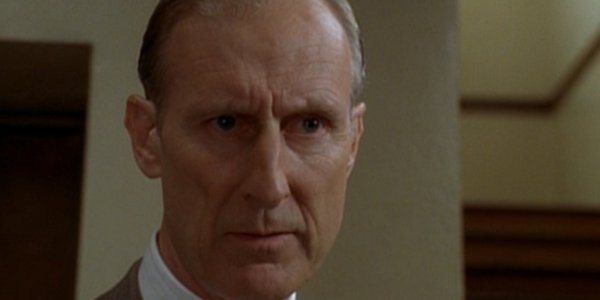 The Bad Cop:
Dudley Smith (James Cromwell) is the police captain of the casually corrupt LAPD in 1953's Los Angeles. He oversees the likes of Hollywood cop Jack Vincennes (Kevin Spacey), hothead Bud White (Russell Crowe), and overeager Ed Exley (Guy Pearce), while they track down the people responsible for a diner massacre as well as uncovering L.A.'s newest drug kingpin.

Most Corrupt Act:
Early on, Smith tells Exley that a real cop must be willing to shoot a suspect in the back so we know from the jump that he's not exactly by-the-books. Turns out that Smith is behind the new drug business in town and ordered the slaughter at the diner. He also looks to cover up his involvement by murdering a number of people, including Jack Vincennes.

Is Justice Served?
Attempting to tie up the final loose ends, Smith sends hitmen to kill Exley and White. When that fails, he shoots White himself then surrenders to Exley, thinking he'll be able to weasel his way out of this situation. However, in a karmic twist, Exley takes his captain's earlier advice and Smith in the back.
3. Colin Sullivan – The Departed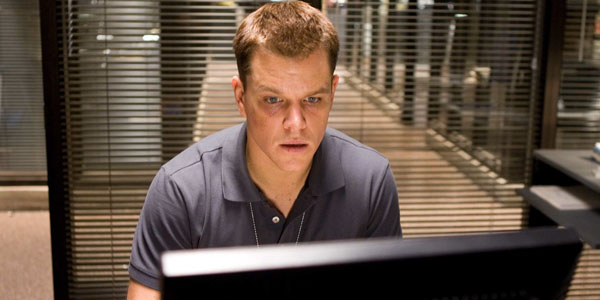 The Bad Cop:
Colin Sullivan (Matt Damon) is a talented officer in Boston's State Police Department. He's also a rat. Sullivan was groomed at a young age by Irish mobster Frank Costello (Jack Nicholson) to serve as a personal informant within the police department. Sullivan keeps his fellow cops off of Costello's back, while searching for the undercover cop (Leonardo DiCaprio) in his boss' crew.

Most Corrupt Act:
Sullivan's criminal acts start merely as obstruction of justice, but he really gets his hands dirty when he directly causes the death of a police captain (Martin Sheen). Sensing that Costello's luck is running out, he betrays his mentor and kills him. He soon finds head on the chopping block when DiCaprio's cop uncovers his double life, but Sullivan is spared when his crooked partner offs DiCaprio. As a way to show his gratitude, Sullivan puts a bullet in his partner's head, thus covering all his tracks.

Is Justice Served?
Sullivan is an expert deceiver and manages to lie his way out of yet another sticky situation. He seems to have gotten away with everything until he returns to his apartment to find Mark Wahlberg's vengeful cop waiting for him. The man who can talk himself out of anything hardly gets a word out before Marky Mark delivers some street justice.
2. Alonzo Harris – Training Day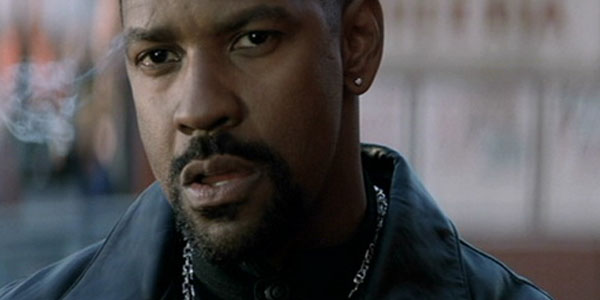 The Bad Cop:
Alonzo Harris (Denzel Washington) is yet another violent police officer from the LAPD. The film follows one day in which an unlucky rookie cop, Jake Hoyt (Ethan Hawke), is assigned to ride along with Harris. The eye-opening experience puts Hoyt's life in danger as he's dragged around Los Angeles on Harris' shady dealings.

Most Corrupt Act:
Harris has found himself in hot water with some local Russian mobsters. Needing cash, he brings Hoyt along on a raid on a drug dealer's house where he murders the dealer and steals his money. Hoping to pin the whole thing on Hoyt, Harris pays some associates to kill the young rookie.

Is Justice Served?
Hoyt escapes his execution and goes after Harris with a vengeance. After a brief fight spills out into the streets, Hoyt gets the upper hand and prepares to arrest the Harris. Local gang members and other residents gather around and Harris calls on them to kill Hoyt. But they're fed up with Harris' corruption and instead they let Hoyt go free to inform on his senior officer. As Harris makes a final run for it, he is quickly gunned down by the Russians.
1. Stansfield – Leon: The Professional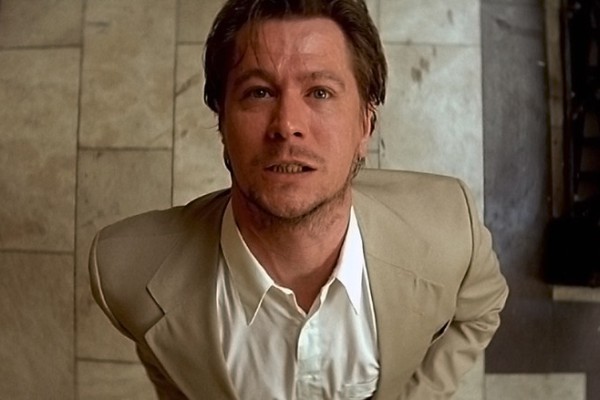 The Bad Cop:
Stansfield (Gary Oldman) is beyond unhinged. It's hard to imagine how he ever got a badge as he is clearly a psychopath. He is made more unsettling by the fact that he regularly takes some mysterious pills that seem to do little to calm him down. He and his fellow corrupt DEA partners are full-blown villains who kill people at random no matter how young and innocent their victims may be.

Most Corrupt Act:
Stansfield and his crew raid a stash house of their business associate to get money they are owed. Stansfield loses control during the raid and kills the entire family who resides there, with the sole exception of young Matilda (Natalie Portman). When the little girl seeks revenge on the murderous cop by hiring a noble hitman named Leon (Jean Reno), Stansfield makes it a mission to kill them both.

Is Justice Served?
Stansfield sends an army to take down Leon, who fights them all off. Before Leon can walk off into the sunset, Stansfield tracks him down and shoot him in the back. As Stansfield gloats over his dying foe, Leon offers him a parting gift– a grenade pin and half a dozen live grenades. Stansfield barely has time to curse before he is blown sky high.