For console gamers, the most important difference between the Xbox One, Wii U, and PlayStation 4 is the games. Sure, they differ in CPU and graphical power, but none of that matters unless it's used to fuel awesome gaming experiences. To find out which console is worth your hard-earned cash, we're going to look at what exclusive games are in the works for each system. Here are 9 of the most exciting upcoming Xbox One games you won't find on any other platform.
Inside
Release Date
: First half of 2015
From the makers of the tremendously gloomy yet gorgeous game
Limbo
comes
Inside
, a game that looks… tremendously gloomy, yet gorgeous.
Like its predecessor, the game takes place from a side-scrolling perspective, but here — as opposed to
Limbo
— other people also populate the game world. Based on the
haunting trailer
, however, that doesn't seem to make the game any more cheery. Despite the pall of gloom, you can expect to encounter plenty of environmental puzzles that will leave you scratching your head until you come up with a solution, at which point you'll feel like a certified genius.
Halo 5: Guardians
Release Date
: October 27, 2015
Coming late next year is the next major episode in what is arguably the most beloved first-person shooter series of all time. The
Halo
franchise is nearly synonymous with Xbox, so
Halo 5: Guardians
is a huge deal for Microsoft. Developer 343 Industries is taking its time with the game, not rushing to get it out before it's ready, or to bolster sales of the Xbox One hardware.
This may be why very little has been revealed so far, aside from a few cryptic
teaser
trailers
. But based on the way Microsoft is treating this game, all signs point to
Halo 5: Guardians
as being a very big hit.
Cuphead
Release Date
: 2015
And the award for most unlikely video game title goes to
Cuphead
, a game that could also take an award for not looking like a video game at all. Done in the striking art style of 1930s cartoons,
Cuphead
puts you in the shoes of the title character, who has made a deal with the devil and has to defeat bosses to repay his debt.
Gameplay-wise, you run around and fire off projectiles to defeat enemies. The bosses are huge, with widely varying move sets and abilities. All in all, this promises to be a game unlike any other. If it's as enjoyable to play as it is to look at,
Cuphead
is sure to please any action platformer fan.
Fable Legends
Release Date
: 2015
Another long-running Xbox exclusive series is
Fable
. While designer Peter Molyneux has a long history of promising more features than he delivers, his
Fable
games have always been a lot of fun. Typical to the fantasy genre, in these games you start as a nobody and work your way up to being a major celebrity by doing either heroic or villainous things, depending on the choices you make as you play.
Fable Legends
is set in the same fantasy world of Albion, but it's a different sort of game from its predecessors. Instead of a single-player action role-playing game, the developer calls
Legends
a "multiplayer online quest adventure game." To cut through the jargon, four players (or AI-controlled characters) will act as heroes in the game, while a fifth player takes the role of the villain. The villain's job is to set up the quest, deploy the enemies, and trigger traps as the heroes play. It sounds kind of like a dungeon master in a game of Dungeons & Dragons, which could work out very well on Xbox One.
Quantum Break
Release Date
: Early 2016
If you're wondering just how ambitious Xbox One developers are, wonder no more.
Quantum Break
, by the makers of
Max Payne
and
Alan Wake
, is a third-person shooter that's being made alongside a live-action television series. You'll play a section of the game, then watch an episode of the show, then lather, rinse, and repeat. Some of the scenes in the episodes presented to you, however, will depend on the choices you make in the game.
While this isn't the first video game to have a TV show tie-in (
Defiance
is a current example), the way the two interact here sounds very interesting. Don't expect innumerable branching pathways, because then they'd have to film an ever-expanding set of alternate scenes. But if this multimedia project coalesces into a powerful whole, it could turn out to be a very interesting project. Look for
Quantum Break
sometime in the middle of next year.
Gears of War
Release Date
: (TBA)
After making four
Gears of War
titles for Xbox 360, developer Epic Games has moved on from the franchise, leaving Microsoft to do whatever it wants with it. And with a series as well known as
Gears of War
, you don't just let it sit around unused. Microsoft has trusted its Black Tusk Studios to make a new
Gears
installment for Xbox One.
We know very little about the project, but we do know that it's in development, and that Microsoft considers it one of the premier Xbox franchises. With luck, we'll hear more in 2015.
Below
Release Date
: (TBA)
When it comes to developers, Capybara Games is one of the most creative teams around. Capy is responsible for the fantastic strategy puzzler
Might and Magic: Clash of Heroes
, the artistic adventure game
Superbrothers: Sword and Sworcery EP
, and the mind-bending shooter
Super Time Force
. If the developer's next title lives up the company's high standard, you won't want to miss it.
The title in question is
Below
, a top-down action adventure game that stars a tiny hero on an enormous island. Unlike in most games, death is permanent here, meaning you have to start from square one each time you perish. That's a risky choice that could lose a lot of potential customers. To find out if it pays off, we'll have to wait for its release.
Scalebound
Release Date
: (TBA)
Developed by Platinum Games, the makers of such excellent action games as
Bayonetta 2
and
Metal Gear Rising: Revengeance
,
Scalebound
looks like a fantasy game of epic proportions. You play as an adventurer who travels to a distant world full of enormous monsters. Luckily for you, you soon befriend a dragon who helps you take on these vicious beasts.
Really, that's about all we know so far about the game, but the
trailer
looks suitably grand. If the game is anything like that (or like the excellent titles Platinum has made in the past), it's definitely worth keeping an eye on.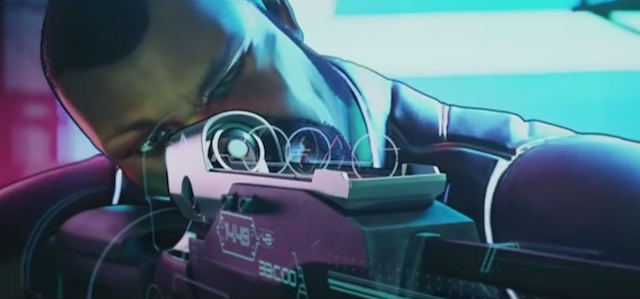 Crackdown
Release Date
: (TBA)
The
Crackdown
series follows a futuristic cop in a corrupt, open-world city overrun by violent gangs. What's remarkable about it is how you start out as a pretty normal guy, but thanks to incremental upgrades, by the end of the game you can leap up the sides of skyscrapers and wipe out swarms of bad guys single-handedly.
We haven't seen much of the third installment (which
will not be called Crackdown 3
, according to EuroGamer), but we do know that it will offer a cooperative campaign, destructible environments, and will take advantage of the Xbox One's cloud computing feature. Watch the
cinematic trailer
to get an idea of what to expect once the game comes out.